My first real post on Scuba Diving. Back in April of this year, a couple of mates and I got together for a great fun filled trip to Manado. It was made all the more special because it would be the last time that any one us could dive together for a very loooong time, with Clifford moving to Japan with Emi and myself off to Dubai.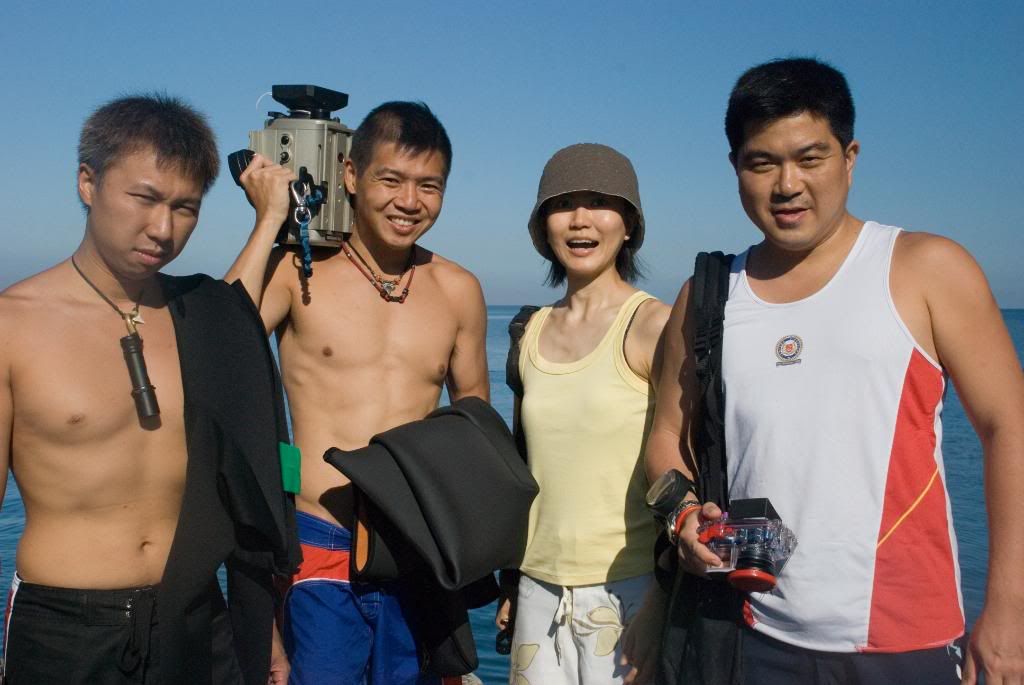 L to R: Zac, Cliff, Emi and Simon aka Lam Dugong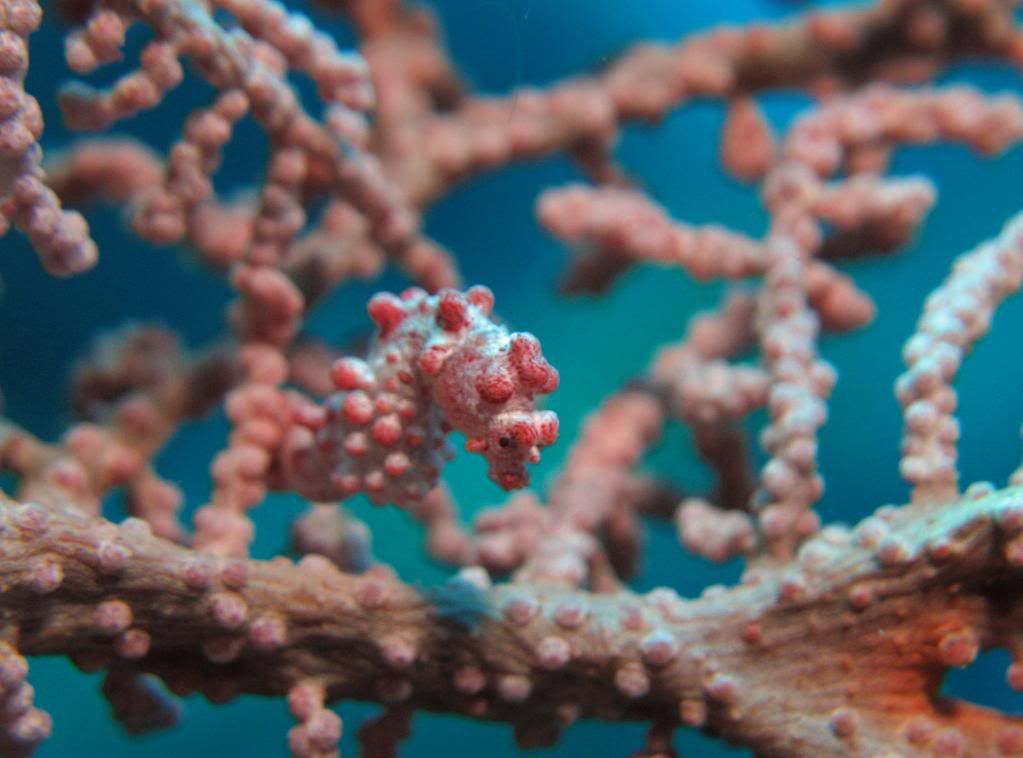 There were lots of great underwater marine life like this tiny pygmy seahorse.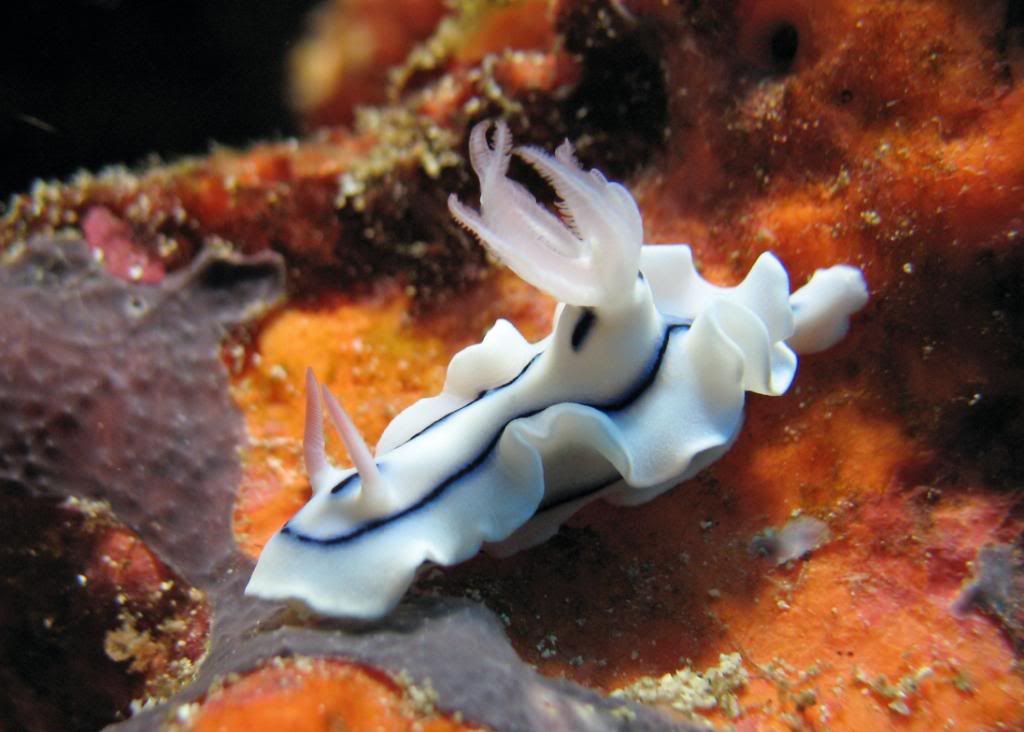 Or this Nudibranch..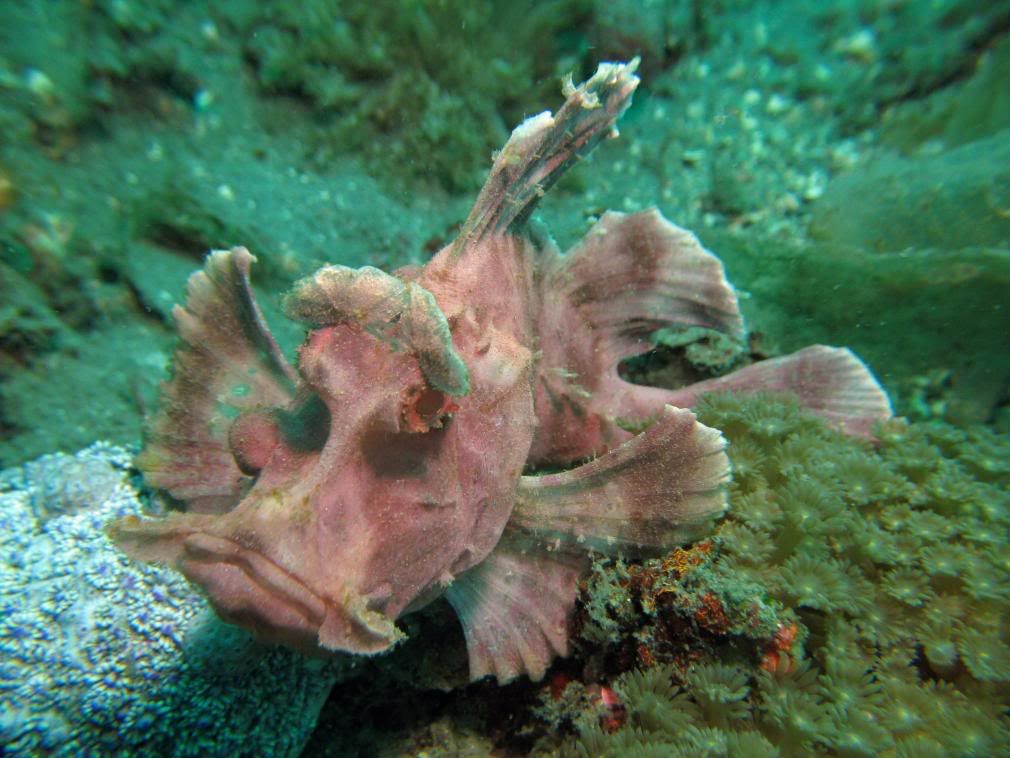 Or this Rhinopia scorpionfish..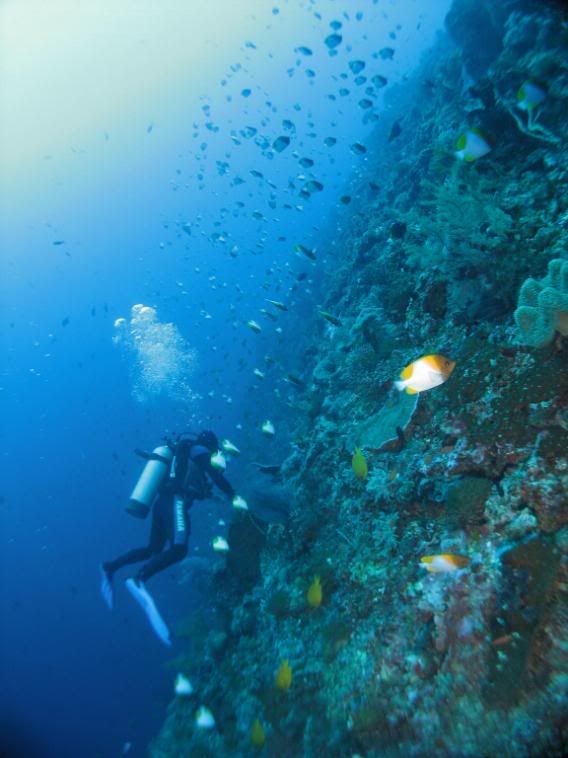 This is how a typical wall dive looks like..